i
t is 5:54 a.m. and i have been awake since 4:00 a.m.
i need one of these,
PLEASE!!
t
he stinking Yanks beat our Rangers last night in New York. no worries though, we are still leading the series 3-2 and we are playing back in teXas on friday. i really hope they win, because there were a lot of sad texans at church last night after they lost.
the entire upsetting story can be found here, on msnbc.com.
t
his, by far, has been one of the longest weeks ever. on tuesday, i kept thinking it was thursday and it seems like tuesday was forever ago! today is pizza day at the preschool and i am already looking forward to 2:00, sonic happy hour, so i am cruise on over and get a diet dr. pepper with
vanilla.
seems like i always have the same friendly hispanic lady bring me my drink and when she announces my order the
vanilla
just rolls off her tongue. my husband can do the perfect impression. i just enjoy the drink.
this picture, of one of the 33 miners embracing his wife, make me smile.
s
o, i suppose i must now shuffle into the kitchen to make school lunches and get everyone ready for the day. since i have been up since 4, it would be a shame if i ended up running behind. then on to the preschool to wipe snotty noses and teach one year olds the color orange and the letter C. good day, mates!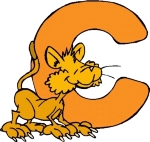 photos from:
www.msnbc.com
&
www.blogtmcnet.com